In the new video with Clara, palpation of the precordium is included somewhere in the middle of the video.
I followed this great guide: Practical guide of clinical medicine to make sure it was done correctly. It takes some time until you feel the PMI or the "Point of Maximum Impulse", which is related to contraction at the apex of the underlying left ventricle.
Left ventricle
So we try to check if there is a problem with the left ventricle.
With this manoeuvre, you should be able to feel in what direction the PMI is displaced. In the case of a lateral displacement, a ventricular dysfunction might be the cause.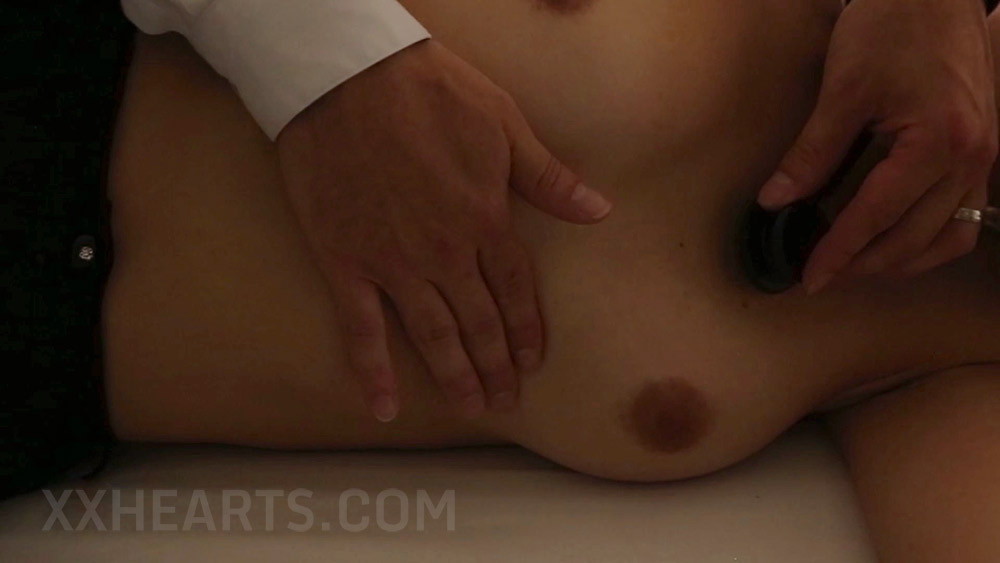 Palpation of the precordium of a female patient
Palpating while the patient is in the left lateral decubitus position can make the PMI more obvious. So that is the reason why Clara is laying down on her left side.
The whole video is now available. Download it here.
Ps. Thanks to rhythmia.net for the great video and audio editing.